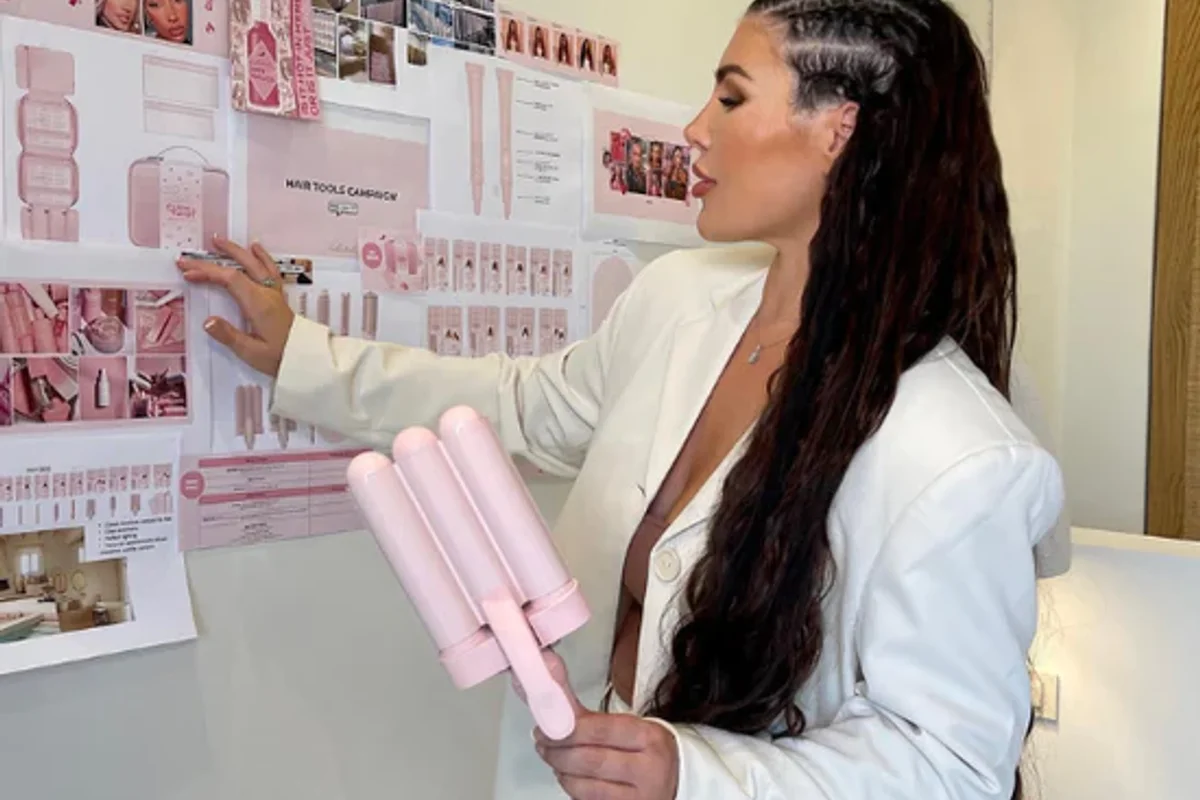 Our Story - The Start
Founded by all-round boss babe Laura Jayne Smith; a First Class Business Graduate and product entrepreneur with a vision to create instant, transformational hairpieces to empower females of all ages.

Surrounded by an inspiring team of in-house creatives, Laura began to expand the LullaBellz core range of Clip-in Hair Extensions and introduce what are now best-selling and award winning Ponytails, Braids, Wigs and Hair Tools - the fundamental products and tools needed to upgrade any hair game in an instant.

Workplace, Culture & Diversity
At LullaBellz, we're not just a company – we're a community, a family, and a movement. We're on a journey to redefine the hair and beauty industry, and we're excited to invite you to be a part of it.
Growing Spirit: We're a dynamic and fast-growing team of passionate individuals who believe in pushing boundaries and challenging the status quo.
Dedicated and Hardworking: Hard work and determination are at the core of what we do.
Fun-Filled Environment: At LullaBellz, we're serious about our work, but we know how to have fun too! Laughter, creativity, and a positive atmosphere are constants in our daily interactions. We believe that fostering a joyful workplace enhances our productivity and collective spirit.
Unapologetically Girly: We embrace femininity in all its forms. Our culture celebrates and empowers every team member, regardless of gender, to be authentic and express themselves freely. From our products to our workspace, our "girly" spirit is a source of pride and strength.
Why LullaBellz?
Impactful Work: Join us in shaping the beauty and fashion landscape.
Collaborative Environment: Work alongside talented individuals who inspire and uplift each other.
Learning and Growth: We're invested in your professional development and personal growth.
Inclusive and Diverse: Embrace a culture that values and respects every voice and perspective.
Endless Creativity: Unleash your creativity in a supportive and encouraging space.
We're excited about the potential of having you as a member of our team. Your skills and unique perspective could be the missing piece we've been searching for.
If you're ready to be a part of a team that's passionate, ambitious, and dedicated to making a difference, we encourage you to take the next step. We can't wait to learn more about you and explore how your journey aligns with ours.
Stay fabulous and empowered!
Hear from our team
It is a fabulous, growing business that continually strives to surpass itself and encourages its employees to do so too.

Kelly Clapperton

Head of HR

I feel like my journey to being a designer is so different to most people! I always knew I wanted to be Graphic Designer and it had always been a hobby of mine, but I thought it would be really hard to get a job in the industry. Fortunately(!!) I was offered an apprenticeship. Within 6 months of starting my apprenticeship, I was promoted to a Junior Graphic Designer and since then I joined LullaBellz and I have worked my way up to be a Senior Designer, and now Design Manager!

Laura Nutter

Design Manager

I joined LullaBellz with high hopes and aspirations, and looking back, I can confidently say that my journey here has exceeded all expectations. LullaBellz offers huge amounts of personal and professional growth. My initial role in the Customer Service department allowed me to learn the ropes and understand the company's core values of exceptional customer care. One of the most pivotal moments in my journey was when I was promoted to the position of Customer Service Manager. Looking back at my journey, I am incredibly grateful for the opportunities I've been given at LullaBellz since coming back from maternity leave. I have been given the support and mentorship which has allowed me the chance to grow both personally and professionally. As I continue to thrive in my role as Customer Service Manager, I am excited to contribute to the continued success of LullaBellz.

Rachel Lee

Customer Service Manager
Our Perks & Benefits!
🕐 Flexible working hours

We value work-life balance highly, therefore we have flexible working hours

Regular social & team events 🕺

We celebrate our successes as a team.

📝Hybrid working

To support flexible working we offer hybrid working with opportunities to work from home in many roles.

Birthday! 🎁

Receive a present from LullaBellz on your birthday!

Staff Discount 💵

Amazing staff discounts on all hair, products and tools!
Our Values
Development

Winning Together

Having Fun
Keep connected!
Stay up to date with future vacancies
Already working at LullaBellz?
Let's recruit together and find your next colleague.